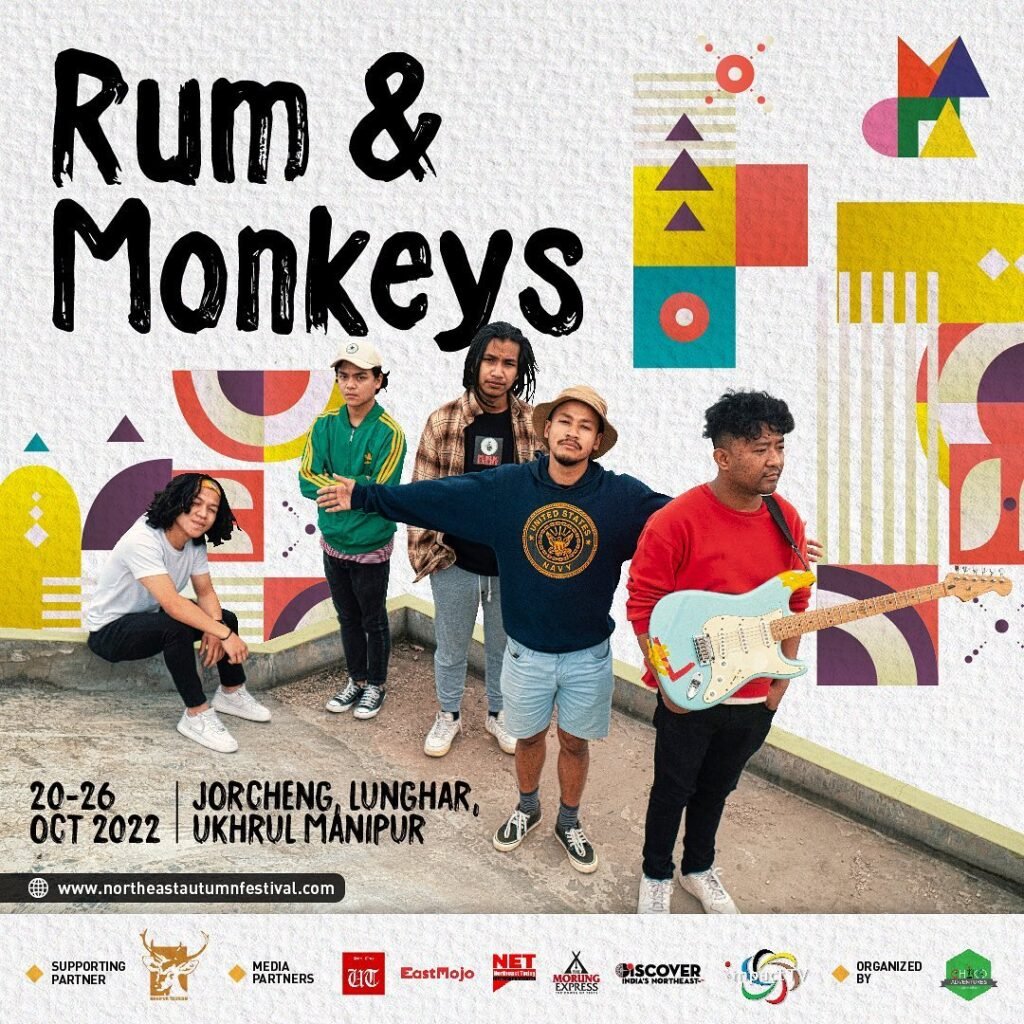 Rum And Monkeys is an Alternative Rock Band From Shillong, Meghalaya. Formed in the latter months of 2018, the band has been making big waves since its inception.
The style of music that the band designs is a representation of all their musical genres, with Rock being at the core of their sound.
Heavy Drive, Radical Riffs, and Wizard Synth Undertones makes for the Band's Loud and & Reverberate Sound.
Recently, the band has worked on one of their biggest projects to date, working directly with Sony Sports Network acting as the spearheads for the official promotions of the WWE Franchise in India.
The Band further went on and competed at the Park Avenue Parx Hunt 2022 and emerged as the winners of the India Grand Finale.
To add to this active streak, the band then released their debut EP in 2022, titled "Tales Of A Tasteless Kid"